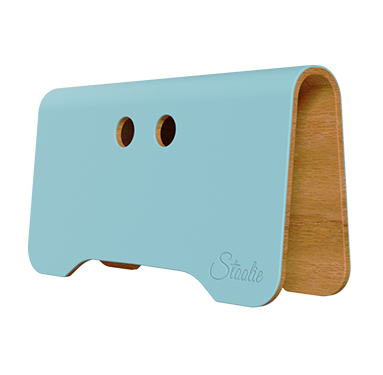 Epic poops without compromise
See what our happy customers have to say about us:

Definitely Recommend It
"My Stoolie is an integral part of my daily routine. With Stoolie, I feel like I eliminate more easily and completely and the day can begin! Its design and material blend nicely with my bathroom and it takes up very little space. I am very satisfied with my Stoolie and definitely recommend it."
-Dominique G., Irvine, CA

I Can't 'Go' With My Stoolie!
"I can't 'go' without my Stoolie! I have it in three different colours- one for every bathroom"
-Nicole D., Brampton, ON

It Really Works!
"Not only is Stoolie beautifully made and looks gorgeous in my bathroom, it really works! I feel a noticeable difference with my Stoolie. It stores away perfectly beside my toilet and is easy to pull forward when needed. Highly recommend!"
-Isabelle C., Irvine, CA

Poops Are Epic As Promised
"I love my Stoolie! It looks so nice, poops are epic as promised, it's easy to use, and takes up no space in my tiny bathroom. Also good to know that Stoolie will not be a burden on our planet."
-Michelle F., Toronto, ON

Enough With The Plastic!
"Enough with the plastic! Stoolie is a great alternative. I love that it's good for the environment and that it takes up so little space. It's like a piece of art in my bathroom."
-Coco C., Barrie, ON

Every Bathroom Should Have A Stoolie
"I have been using my Stoolie for several months now and it's been great, works like a charm! I love having this in my bathroom. It's a well-designed stool that I can tuck away beside the toilet and the soft muted grey tone matches my bathroom perfectly. Every bathroom should have a Stoolie."
- Christine P., Toronto, ON